From Black Friday to Cyber Monday

Buy One of the Participating Authors Books 
Get a Free Book!
OR
Join us for a Twitter Giveaway
How to Enter? Easy TWEET #sanction_online
Share this giveaway while you sitting at home shopping!
Every time you use the Hash Tag #sanction_online and @Sanction_YA to share the books participating you get one Entry into every giveaway.
Leave a comment and question for the authors you get 5 Entries
FREE BOOK?
If you buy any of the participating Authors Books you will receive a copy of Weaver by John Abramowitz – Find out more about the book below. Email sanctionchronicles @ gmail.com with proof of purchase.
The Sanction Chronicles Giveaway
$10.00 Gift Card to Amazon
Welcome to Sanction, the 3rd largest all paranormal town in the USA and Wind Haven High School accepting students from the werewolf, witch, and vampire community.
September 1: The Hawthorne Academy of Witchcraft is burned to the ground leaving the teens from Sanction's three biggest powers with only one place to go… Now if the Witches can avoid Non-Witches, the Werewolves don't tear anyone apart, and the Vampires keep their mouths shut Wind Haven High School might survive. IF…
Buy a Copy of The Sanction Chronicles and Get a copy of Weaver FREE!
Amazon * Barnes & Noble * Books on Board * Smashwords
Enter? Send a Tweet @Sanction_YA #Sanction_online
EP-YA Publishing
Spa Basket
Pamper yourself! It is the Holidays and YOU are going to deserve a little special treatment before the season is done. EP-YA the publishers of The Sanction Chronicles Young Adult Series wants to help, give you something to read and make you relaxed and ready to read!
Enter? Send a Tweet @Sanction_YA #Sanction_online
Rhys Bowen Mystery Giveaway
Print Copy of Royal Blood: A Royal Spyness Mystery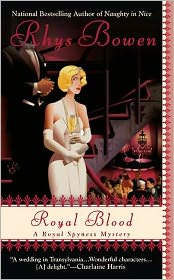 Penniless and thirty-fourth in line to the throne, Lady Georgiana Rannoch finds herself in a truly draining state of affairs. To escape her hateful brother, Georgie accepts an invitation from the Queen to represent the royals at a wedding in Transylvania. But at the macabre-looking castle, Georgie finds the bride with blood running down her chin, and a wedding guest is poisoned. Now it's up to Georgie to save the nuptial festivities before the couple's vows become "to love and to cherish, till 'undeath' do them part…"
Barnes & Noble Paperback * Nookbook
Buy a Copy of ANY of Rhys Bowen's Books and Get Weaver FREE!
Enter? Send a Tweet @Sanction_YA #Sanction_Online
Alison DeLuca's The Night Watchman Express Giveaway
Each night, thirteen-year-old Miriam hears the eerie whistle of the Night Watchman Express.
The sound of the train gives her visions of an underground factory and a terrifying laboratory… Miriam has only her guardians' son for company, and she and Simon dislike each other from the start. But they must find a way to trust each other, or they will end up on the sinister Night Watchman Express.
Enter? Send a Tweet @AlisonDeLuca #Sanction_online
Buy the Book – Amazon – Barnes and Noble — Email us and get Weaver Free!
FREE BOOK: With Purchase of Any Other Participating Authors Title
Fifteen-year old Alex Cronlord just met the boy of her dreams. Literally. Unfortunately, the dream involved him killing her. When she encounters him at her school the next morning, Alex understandably freaks out – and her mother's bizarre behavior only makes it worse. What Alex doesn't realize is that she can see the future – which will get her into a whole lot of trouble.
Across town, FBI Agent Moira McBain and her partner Andy Hall investigate a series of house burnings in Dallas, Texas. When a clue leads them to the Cronlords, Moira discovers a disturbing link between Alex's family and her own – which opens an old wound Moira has spent years trying to ignore.
2 Responses to "Cyber Monday Giveaway"